About

Japan Joint Industry Committee for Digital Advertising Quality & Qualify
JICDAQ
ABOUT US
Japan Joint Industry Committee for Digital Advertising Quality & Qualify
Certifying for Anti-IVT and Brand Safety standards
Members
・Japan Advertisers Association (JAA)
・Japan Advertising Agencies Association (JAAA)
・Japan Interactive Advertising Association (JIAA)
History
Registration Start : April 1, 2021
Audit (3rd party/self) Start : July 1, 2021
Certification Start:November 1, 2021
Basic overview
Launched by three organizations, this is a certification mechanism established with the aim of developing sound digital advertising and making it more beneficial to both companies and society by resolving quality issues in the digital advertising market.
JICDAQ has established auditing standards for business processes related to "exclusion of invalid distribution, including ad fraud" and "ensuring brand safety according to the quality of advertising destinations," and it certifies businesses that are conducting business appropriately in accordance with these standards, as well as indicating the names of companies that are registered and certified. It also announces the company names of advertisers in agreement with this philosophy, with its goal to improve advertising quality together.
Outline of Certification criteria
JICDAQ has two certification standards: Anti-IVT and Brand Safety.
Related organizations
Overview of 3 stakeholder organizations
Verification organization
Certification and fees
Certification mechanism
JICDAQ certification is available to businesses operating in Japan
(with an office in Japan and the ability to communicate with the JICDAQ office
and Japan Audit Bureau of Circulations, a verification organization, in Japanese).
Although registration of a corporation in Japan is not a prerequisite,
please note that all communications and announcements will be made in Japanese.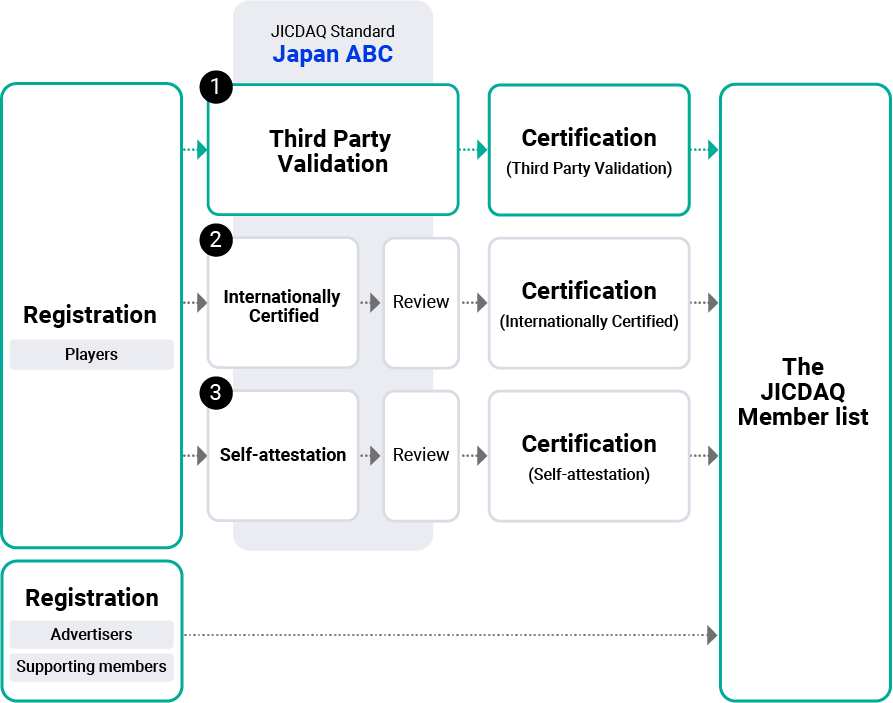 Certification mark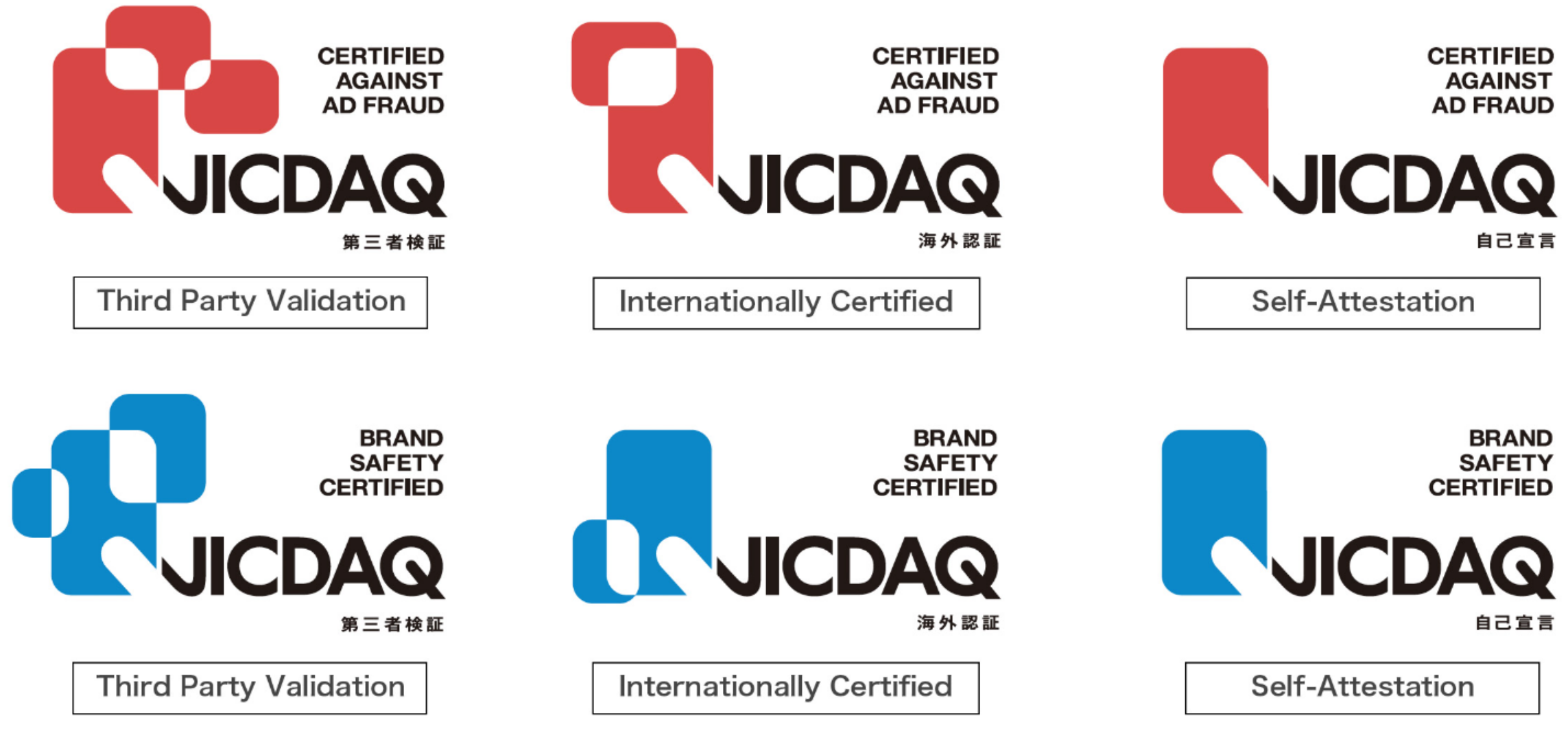 fees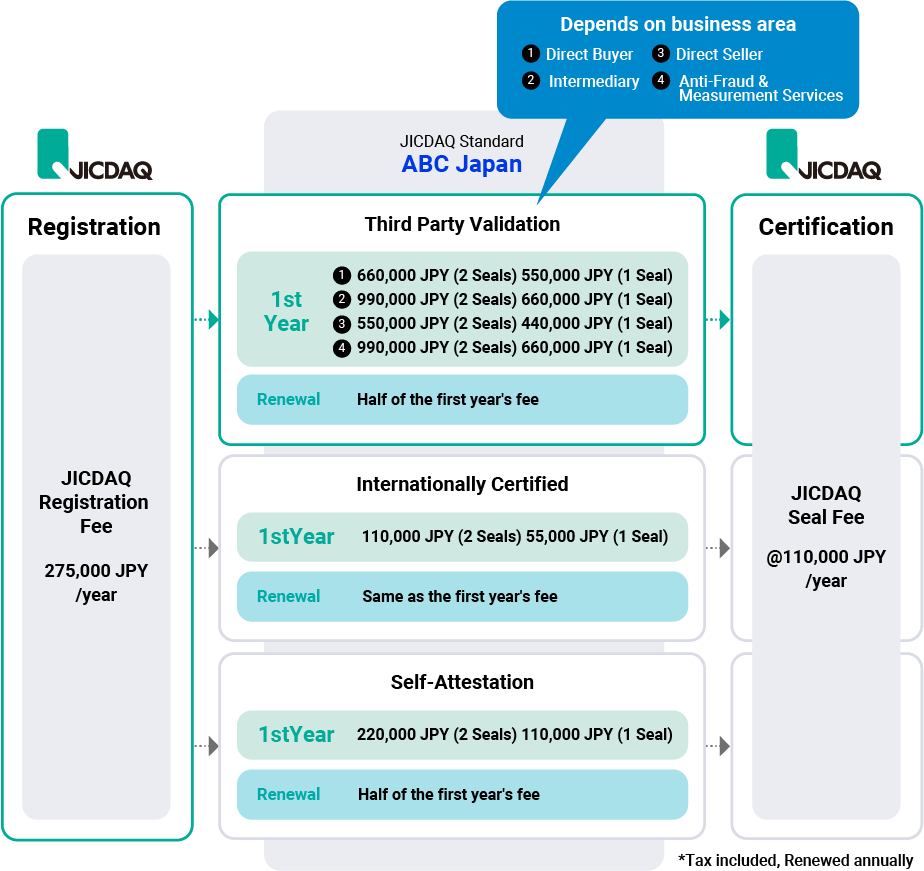 Contact